Cuisiat is a picturesque village and Treffort is a medieval little town .
In Cuisiat, the Revermont's Museum evokes the past from the XVIIIe .
Besides, 650 original varieties of vegetables are growing in a garden.
Through the forested area, you will find our pond for swimming, resting and walking.
On the spot:
-Acrobatic Circuit in forest, Hiking and walking, bike riding.
BOURG-en-BRESSE (16 km) offers some historical famous places.
The "Monastère Royal de Brou" with "l'Apothicairerie" (medieval chemist's shop)
Don't forget to stroll among Middle-Ages houses
and visit Pérouges, one of the most beautiful villages in France.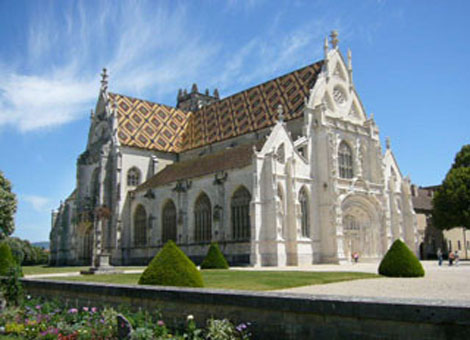 more informations: Ain Tourism and Revermont Tourism